Throughout my whole life, I have kept a deep connection to the Earth and the plants and animals that reside here. I am always seeking a natural and simple options to keep me healthy, happy and feeling good. When I found Ayurveda, I realized that it provided me with the foundation of understanding of what it means to live in harmony with nature, how important cultivating peace in my mind, body & soul. This harmony takes shape with how and what I eat, how I sleep, how I exercise and how I care for my mind and emotions. In my private Ayurveda practice, I help guide people to find that balance in their own life. Since each person have their own unique set of challenges, this process is highly customized.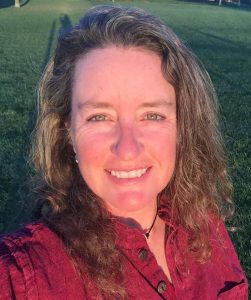 A big part of my education is to teach about plant and tree medicine. For some applications, I used custom created dried herbal mixtures.  For others, I use essential oils.  I have been using medicinal-grade essential oils for over 11 years and have shared my experiences with many people throughout the Midwest. I have a special connection to the medicine of the plants and trees and share that connection through the use of essential oils.  I have seen essential oils work their magic on humans and animals alike.
Along the way of learning, I've acquired some credentials.
I am a Certified Ayurveda Practitioner from Kanyakumari Ayurveda & Yoga Wellness Center. I am a Certified Medicinal Aromatherapist (Advanced) through Wisdom of the Earth, a Reiki Master Teacher and have been an active animal communication specialist for many years. I have completed the Raindrop Technique training offered by CARE (Center for Aromatherapy Research & Education). I am a Certified Shamanic Animal Healer by the SpiritHealer School of Shamanism and have completed basic and advanced course work through the Foundation of Shamanic Studies. I am a regular staff member for Camp Dogwood, hold various workshops throughout the Illinois & Wisconsin area.
I love sharing my love of the Earth and connecting with these beautiful energies. I hope you will enjoy reading, learning and sharing.
Namasté and May You Walk In Beauty!
~Tresa