Judge for the 2017 Laughing Frog Farm Sheepdog Trial
Jennifer Boznos from Illinois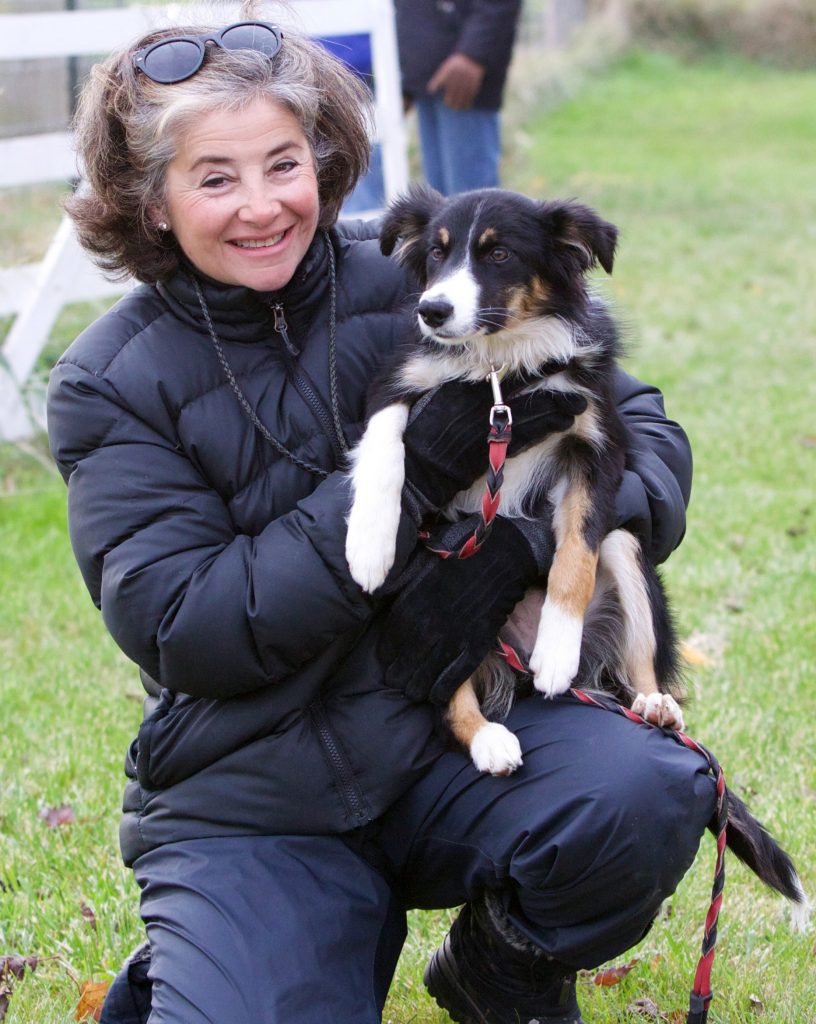 Jennifer Boznos has been trialing Border collies since 2008. She currently runs two dogs in the USBCHA Open class: Donner and Daley. Donner is a son of Peach, Jennifer's very first Open dog. In 2015 she competed in the USBCHA National Finals in Alturas, California with Peach in Open and Donner in the Nursery.
Jennifer has qualified for the National Finals every year since she began running in Open in 2010. In addition to trialing throughout the Midwest, Jennifer can also be seen on the trial fields of the prestigious Bluegrass Classic in Lexington Kentucky, Tabletop in Colorado Springs, Colorado and the Free to Be trial in Mountainair, New Mexico. Boznos studies with Alasdair MacRae, and has studied with Scott Glen and Gordon Watt.
She is an active member of the Wisconsin Working Stock dog Association.
Jennifer owns and operates CALL OF THE WILD SCHOOL FOR DOGS, a training, daycare and boarding center in a Chicago.
Jennifer's advice to Novice handlers, "Study with the best, it makes a difference. AND, don't give up!"
Reach Jennifer at jbozbc@gmail.com
Above Photos by Pearse Ward