Wisdom of the Earth Aromatherapy Weekend Certification Course (Level I)
July 20-22, 2018, Kenosha
Aromatherapy Class Specifics
This foundational intensive is designed to ground the participant in a basic but deep understanding of the ancient relationship between humans and the plant & tree kingdom. While allopathic medicine is barely 150 years old, plant & tree medicines are thousands of years old, and medicinal aromatherapy is steeped in this ancient tradition.
We cover approximately 100 essential oils and essence "families" (e.g., The Spruces) in depth, exploring the physical, emotional and spiritual situations they address.
A wide range of application methods, from the auricular method to the layering of cold and hot essences on the body, are introduced. I also cover application methods and uses with animals.
Several meditations are included (some quite short, one relatively long) to reinforce the connection with the unseen world and the wisdom and peace it imparts. Bring a journal, as there will be time after each to record your impressions and experiences.
Essences for each Chakra are discussed, and a guided Chakra Meditation supports the balancing and strengthening of this energy system.
A "hands-on" practicum concludes the seminar, where students are paired and have the opportunity to work with the essences and with each other.
Who benefits from knowing about natural plant & tree medicines …and how to use them?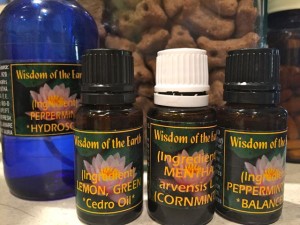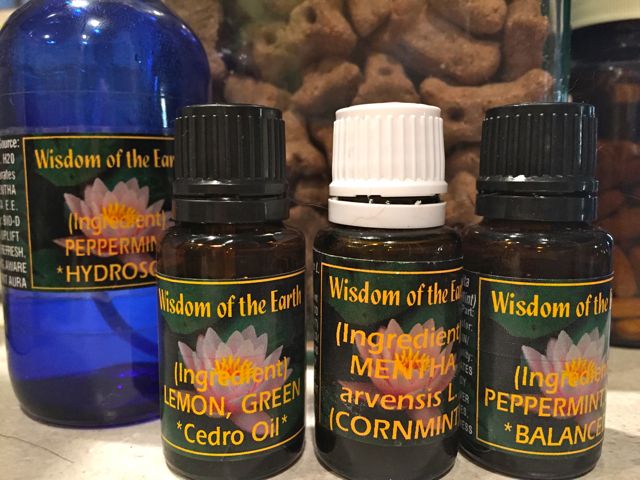 Acupuncturists
Aestheticians
Animal Lovers & Pet Owners
Chiropractors
Energy Healers
Health-conscious
Individuals Herbalists
Hypnotherapists
Massage Therapists
Medical Intuitives
Meditation Teachers & Practitioners
Midwives
Nature Lovers
Nurses
Parents
Physical Therapists
Physicians (both alternative and allopathic)
Reflexologists
Spa Owners/Managers
Yoga Teachers & Practitioners
Anyone who loves Aromatherapy!!
Level 1: Weekend Aromatherapy Certification Course Using Medicinal-Grade Pure Essential Oils
Learn the ancient art of Plant & Tree Medicine… the Original Medicine of the Planet!
General overview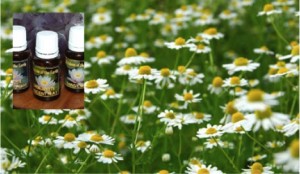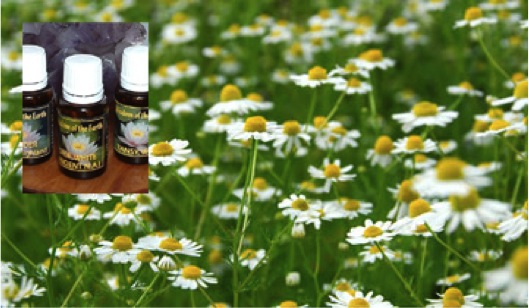 :
Using Pure Essential Oils for common conditions such as hormonal balance, thyroid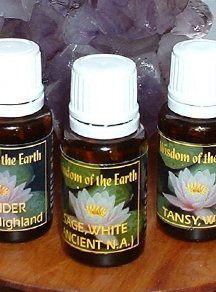 balance, back and neck problems, arthritis, menopause, digestion, insomnia, depression, libido, stress/anxiety, substance or emotional dependency; Physiological, emotional & spiritual effects of essential oils; Application methods; Non-dilution (neat) approach; Foundational essences (in depth review of 100+ essences and their uses); Toxicity myths; Factors which affect quality & price…and much more!
You do not need any experience or prior training in Medicinal Aromatherapy to take this class and benefit greatly from it. Many participants have some knowledge and have been using essential oils for relaxation or scent, but want to "step up" their use to maintaining and advancing their health and/or treating or preventing illness. Others have heard about or are drawn to aromatherapy and want to explore what it might mean in their lives…they have little or no experience with essential oils and are ready to put their toe in the water!! Discussions and teachings are structured to meet the needs and expectations of the group so that no one feels "left behind".
There is a lot of information presented, and many experiences to process long afterward. So, I ask you to trust that this information is something that we all know in our heart of hearts, and that I am helping you to remember your birthright…vibrant health, sense and love of self, a deep connection to Mother Earth and all of her children, and a sense of your purpose on this planet at this time. We take a shamanic approach to our work with the plants and trees…listening to and following their guidance, and honoring the ancient healing connection between their species and our own.
Seminar Fees and Locations and Times

Payment/Cancellation Policy
3 weeks or more before the class date:
To receive the $550 early registration rate, you must pay the tuition in full.
To pay in installments, the regular registration rate of $575 applies, & a non-refundable deposit of 50% ($287.50) is required to hold your place.  The full amount is due the 1st day of the class date.
Check, Cash or Credit Card is an acceptable form of payment.
Less than 3 weeks before the class date:
The registration Fee is $575.00 & it must be paid in full at the time of registration.
Check, Cash or Credit Card is an acceptable form of payment.
Certification Administration Fee:
$35 Processing Fee is due when the Level 1 Certification paper is submitted TO YOUR TEACHER.  Please make checks payable to Wisdom of the Earth.  Credit cards are acceptable.
Cancellation Policy:
If the WOTE Level 1 Class is canceled by the Teacher, your full deposit/payment will be refunded or transferred to a future class date, whichever you prefer.
If you cancel 30 days or more before the start of the class, your deposit will be forfeited, & any additional amount you paid will be refunded, OR you may transfer the full amount paid to a future class date ONE TIME ONLY. Please Note: ONLY ONE TRANSFER to a future class dater permitted, after that, the refund part of the policy applies.
If you cancel less than 30 days before the class date (late cancellation), you forfeit your entire Tuition.  WOTE has spent time & energy preparing for you plus it is usually quite difficult for others on waiting list to prepare that short of time.
***If a late cancellation is due to an unavoidable emergency, the full amount can be transferred to a future class date ONE TIME ONLY.
Two text books (the WOTE Reference Guide and Wisdom of the Earth Speaks the Truth about Medicinal Aromatherapy) are included with course material.  Once you are certified by Wisdom of the Earth, you may audit ANY Level 1 class for free, space permitting.
Class times are:
Friday,  1:00 pm – 5:00 pm
Saturday,  9:00 – 5:00 pm
Sunday,  8:30 – 4:30 pm
Aromatherapy Certification Requirements & Benefits
Certification Paper:
You will have three months after the class to write a paper (minimum of 6 pages plus a bibliography) on an essence of your choosing…one that you connect deeply with, and are called to know better. Your paper should include information about where the essence is produced, something about the plant or tree from which it comes, any historical information about the essence and its use (spiritual, emotional and/or physical) that is noteworthy, and, most important, your experience with it. How have you used it…have you shared it with friends or family?? What did they experience?? Many students share photographs, artwork or poetry that they have been inspired to produce as a result of their experience with the essential oil. All of these are acceptable and welcomed!! This is about YOUR journey with this essence…how you came to know her and select her, and what you have learned ABOUT her and FROM her.
Certification Fee & Benefits:
There is a $35 administrative fee for us to read your paper and for Barry Kapp to prepare and issue to you a Wisdom of the Earth Certificate acknowledging your participation in the class and the completion of your Paper. Once your paper and administrative fee have been received, you are considered a Wisdom of the Earth Wholesale Distributor (WD), and are entitled to the following:
Wholesale Distributor Pricing, which is approximately 22% less than the Practitioner (Retail) price, on all of the essential oils and hydrolats.  Once earned, this discount does not expire.
Auditing privileges at any of WOTE Level 1 class…you may audit the class as many times as you wish, without cost, space permitting. Auditors are asked to bring some type of refreshment for the class (cookies, tea, or something of that nature) and help during the class by pulling essences from the testers or returning them to their place, as requested, and by helping to set up and clean up. We also welcome and encourage their participation in discussions, meditations and practical application exercises, as we believe their contributions add value to the class.
Come and be welcomed into the amazing world of Medicinal Aromatherapy and feel the warm embrace from the Plant & Tree Kingdom.
2018 Class dates and Locations: July 20-22, BodyWise Wellness & Spa, Kenosha
August 3-5, The Healing Shack, Lime Springs, IA (Click Here to register)
November 2-4, BodyWise Wellness & Spa, Kenosha
To read comments from past participants, click here.
More information about Wisdom of the Earth.