Aromatherapy or Using Essential Oils
Using plants and trees for healing is the first known medicine. The healing powers of these beings can not only bring us back to balance, but can make a shift in our energy connecting us more deeply to Mother Earth and the powers that she provides.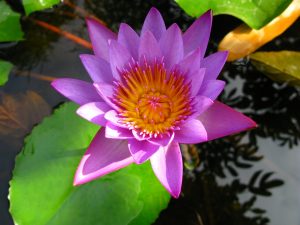 By incorporating the liquid essence of the plants and trees into my daily life, I have experienced profound changes over the years. By daily using them, I have balanced my physical, emotional and spiritual health and have provided my family of humans and animals with a new found dedication to seek out natural healing substances of the earth. I cannot properly express my gratitude to the healing powers of essential essences but I can share my gained knowledge in hopes that you will experience some of these amazing changes in your own life.
Essential Essences (oils) are some of the oldest and most powerful medicinal agents known. Most people today are unaware that they have an impressive, multi millennium-long history in healing and anointing throughout the world. With the advance of antibiotics and prescription drugs during the last century, the power of natural energies from Mother Earth, especially essential essences (oils), have been largely overlooked.
By connecting to the energy of plant that supplied the "oil" or essence, you develop a deep and often profound relationship with it's healing powers. It is through this connection, you can be shown how this essence will assist you and your animal in healing.
Be aware that these substances are very different than "perfume essential oils" which are what is commonly found in health food stores.
I share my knowledge and passion about essential oils through classes, private sessions and blog entries.  I also offer a Medicinal Aromatherapy Certification course twice a year. Click here to learn more about the course.
I am continually amazed at the healing power of these all-natural plant essences. Animals, in particular, are very receptive to them and love to "select" the proper one for themselves. I have discovered that I am very connected to the energies of essential essences (oils) so pull from my intuition as well as working knowledge of these substance, to make the proper choice for your situation.
I exclusively use essential oils from Wisdom of the Earth and am a Master Distributor. These essences have sacred healing energy and are hand-poured in ceremony. To request a pricing document or to order from me, send me an email by CLICKING HERE. I know you'll feel their difference at the first drop.